HOSPITAL ORTOPÉDICO DE SANT'ANA NEW IMAGE
More intuitive and dynamic.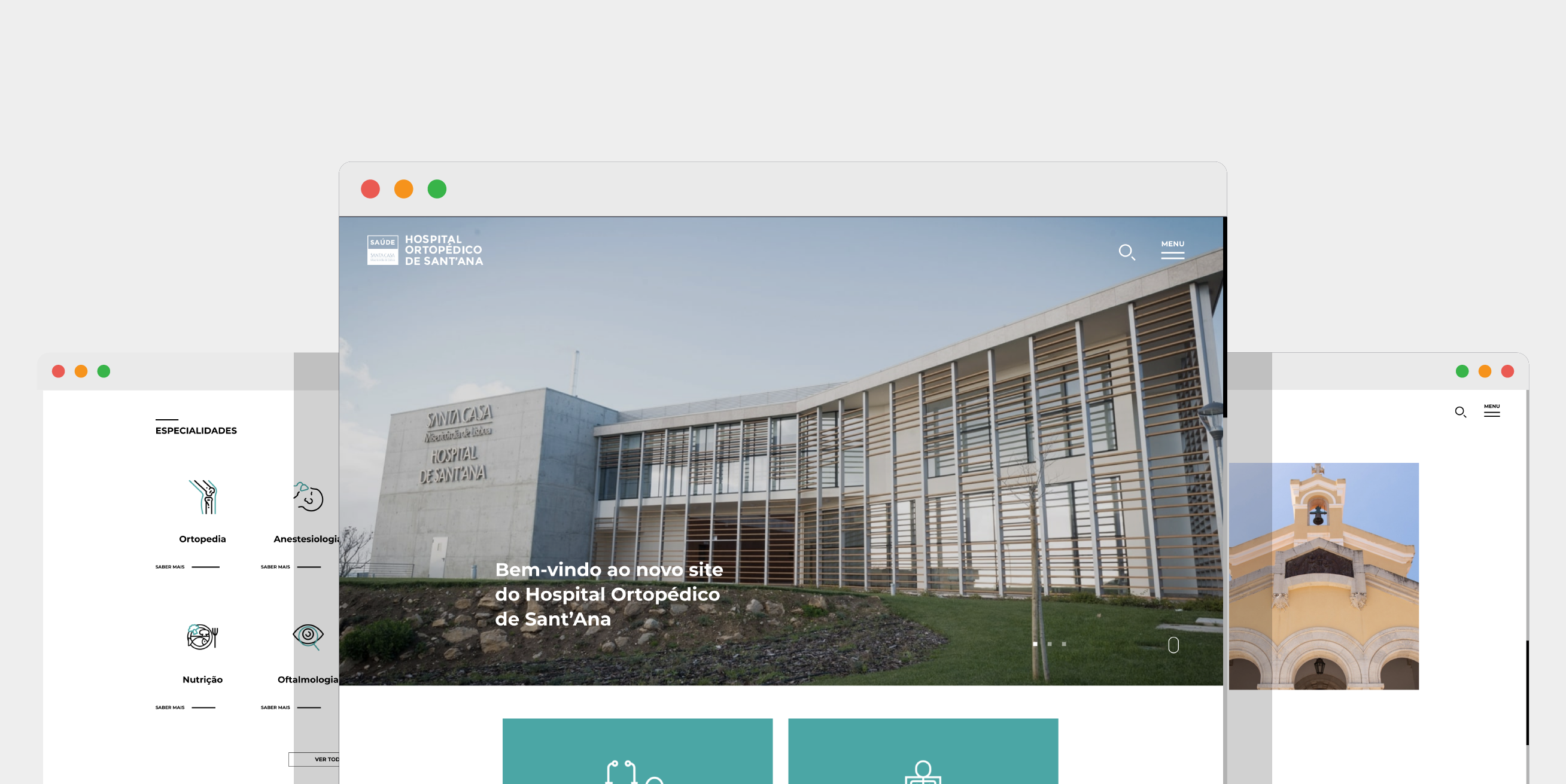 With a new image and a more dynamic and intuitive presentation, this reformulation goes beyond the visual element. Highlighted are new contents, which aim to make known a more personal aspect of the hospital and, at the same time, present users with more complete and relevant information about their services and existing partners.
Creation of a modern website to consult all information about the hospital, doctors, specialties and to schedule medical appointments and exams.
Structuring all data in WordPress to make it possible for the customer to manage the content of the entire website.
Now the Hospital Ortopédico de Sant'Ana has a more modern, attractive, and automated website. Customers can schedule medical appointments and exams directly on the website and consult all information about specialties and doctors.
Backoffice - Wordpress / Fontend - Nuxtjs